?k in 2019
Moonlight Adventures: Nadine & Paul
Dieses Buch kann für 20

zur Lustgarten-Bibliothek hinzugefügt werden.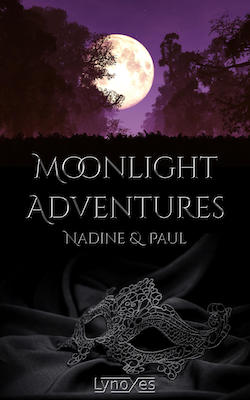 A full moon beckons Nadine into the thick of the night, but it's not the warm summer breeze she craves; it's the lure of the man who pushes her boundaries, one seductive command at a time.
Paul wields his dominance like a badge of honor. His every move is calculated. He's determined to take Nadine to heights she's never known. On this night, she will break free of her inhibitions and savor his provocative surprise.
14.330 Wörter | 51 Seiten
Für den Kauf dieses eBooks kannst du dir 6

im
Lustgarten
gutschreiben lassen.