Moonlight Adventures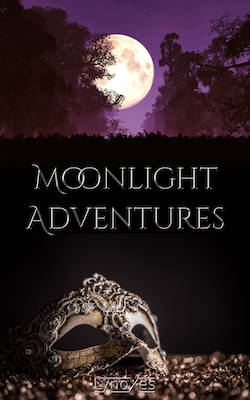 Three Couples. Three Adventures. One Passion.
Nadine & Paul
A full moon beckons Nadine into the thick of the night, but it's not the warm summer breeze she craves; it's the lure of the man who pushes her boundaries, one seductive command at a time.
Paul wields his dominance like a badge of honor. His every move is calculated. He's determined to take Nadine to heights she's never known. On this night, she will break free of her inhibitions and savor his provocative surprise.
Yvonne & Jack
Jack has found success in business, but he is still seeking it in his personal life. His proclivities for naughtier romps have created a barrier between him and ultimate pleasure, but an online pastime may turn things around for him.
A clandestine meeting with a woman he's met online promises to fill the void, but when Jack meets his willing playmate, he finds a stunning surprise waiting for him—the first of a few that night—but is he prepared to make his wildest BDSM fantasies a reality times three?
Annika & Ben
A week after a lover's quarrel, Annika and Ben are still nursing their wounds. Fiery passion has given way to routine in the bedroom, and if they don't do something about it, their relationship will sour.
Annika has always longed for something more. Her secret desires can no longer remain dormant. Desperate to save their relationship, she takes the initiative to spice things up.
Ben agrees to play by her rules, but will he continue to be a willing participant as Annika pushes his limits far beyond any pleasure he could have imagined?
54.585 Wörter | 191 Seiten