Moonlight Adventures: Yvonne & Jack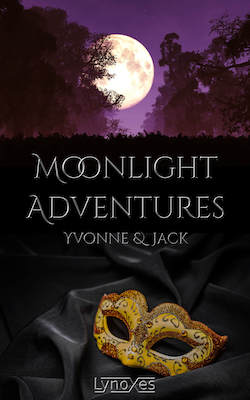 Jack has found success in business, but he is still seeking it in his personal life. His proclivities for naughtier romps have created a barrier between him and ultimate pleasure, but an online pastime may turn things around for him.
A clandestine meeting with a woman he's met online promises to fill the void, but when Jack meets his willing playmate, he finds a stunning surprise waiting for him—the first of a few that night—but is he prepared to make his wildest BDSM fantasies a reality times three?
15.513 Wörter | 54 Seiten